Iconic among hotels near Winston-Salem, NC
The windows of Kimpton Cardinal Hotel look out over the best of Winston-Salem. The eclectic community within the Downtown Arts District. Old Salem Museum & Gardens, a historical treasure. Acclaimed Wake Forest University with her columns and maple-lined Quad. And these are only a few of the must-experience highlights. As you wander, the smell of hot glazed doughnuts may call your name; you're close to Krispy Kreme headquarters, after all. Take home a pocket-sized piece of original artwork from one of the repurposed cigarette vending machines known as "Art-O-Mats" placed throughout the city. We promise, the more you explore, the more you'll fall in love.
Whether you're joining us for a taste of our city's sophisticated charm or mingling business with pleasure, our divinely iconic locale is the perfect address for your adventures and the most beguiling of Winston-Salem, NC hotels.
Downtown
Within the picturesque R.J Reynolds Building, Kimpton Cardinal Hotel's sits right in the center of Winston-Salem's downtown district with sights galore.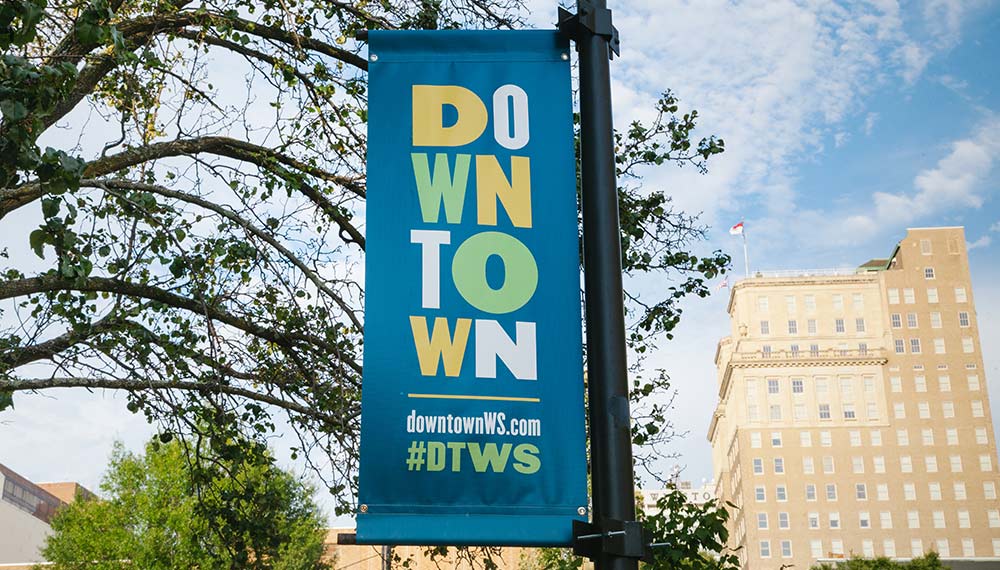 Universities in Winston-Salem
Winston-Salem is a smart town. But, with all that work has to come a little bit of play. Good thing we're so close to major colleges and universities. Kimpton Cardinal Hotel has your off-campus accommodations covered.
Old Salem
Turn the clock back and uncover Winston-Salem's hidden treasures in Old Salem. Nestled neatly in downtown, you'll explore history, art, and even some tasty treats.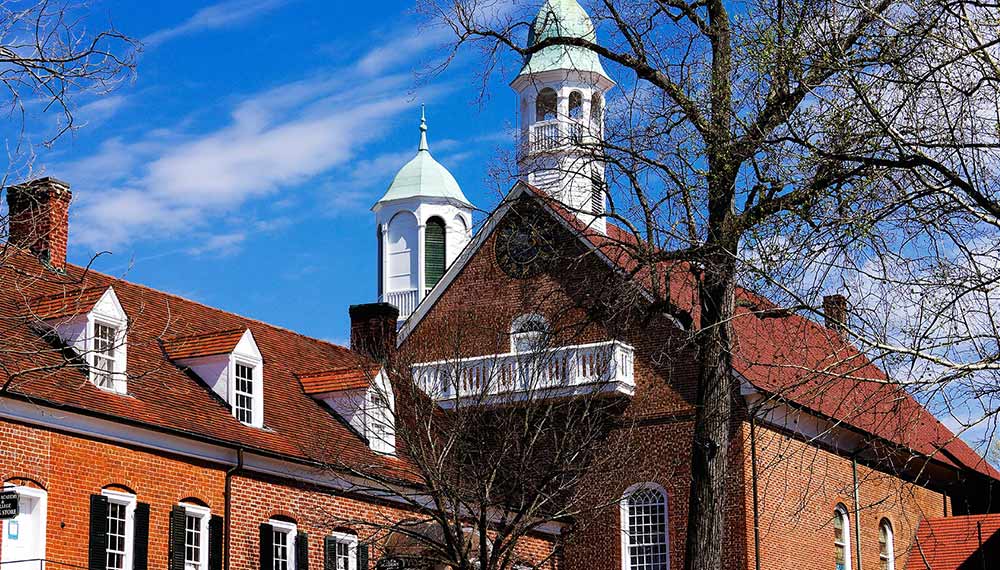 Reynolda Mile
Reynolda Historic District has gardens, a shopping village and an art museum. Grab your smelling salts. You never know what might happen with this many attractions all in one place.