Meeting room rentals that defy convention
At Kimpton Cardinal Hotel, we think groups are the bee's knees. And so we show our appreciation by concocting perks and savings to make your group's experience even more heavenly than you would naturally expect. Check back often to see our latest enticement.
Collaborate for a Cause
Now through August 31, 2017, get 5% off your master bill or donate those savings to charity.
Summer Meetings, Big Rewards
Summer-only discounts + concessions including 3% off, complimentary meeting room rental, and more
Take a trip to Grand Cayman on us
Stay dates: 6/1/17 – 9/30/17
Book by 6/30/17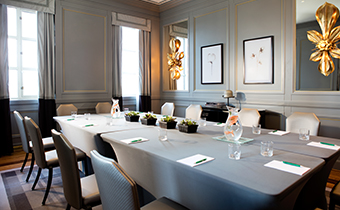 All Day Summer Meetings: Up to $20 Off Per Person
Whether you keep it light or go for the power play, we're here to make it all about you this summer.
Up to $20 off per person
Valid: 6/1/2017 - 9/30/2017
Book by: 9/30/2017
Book your winter meeting
in November or December and receive up to three perks:
One-hour private beer and wine reception
15% discount on banquet menus
Additional perks to choose from
Book between: 5/1/2017 - 9/30/17
Consumed by: 12/31/2017
Small Groups Save up to 30%
Need only 6 to 25 rooms? Call Today: 1-877-785-0910.
Small Group Desk Hours of Operation: 8 am - 7:30 pm Eastern Time.