Saunter through our downtown neighborhood
Handsomely housed within the stately R.J. Reynolds Building, Kimpton Cardinal Hotel's historic address has been in the center of the remarkable rebirth of Winston-Salem's thriving downtown. Take a stroll from our famous front door and you'll be greeted by a progressive, eclectic community that retains all the charm and history of days gone by. Equal parts creative haven for artists, marketplace for beloved businesses and humble stage for indie musicians, the Downtown Arts District simply begs to be explored.
Take in all the sights, sounds and gossip this neighborhood has to offer and then sit a spell. Blocks of sunny cafes, soul food joints and breweries are yours for the tasting. If you're lucky, your spread will be served with a side of Piedmont bluegrass. End your downtown day with a cold libation at Kimpton Cardinal Hotel, the most gracious of downtown Winston-Salem hotels.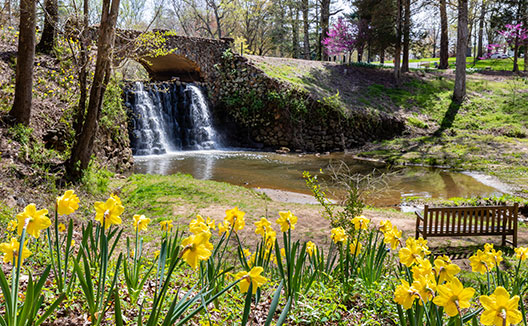 Things to do near downtown Winston-Salem
Discover the natural beauty of the Winston-Salem area and enjoy several outdoor activities, parks, trails, and arts district for art enthusiasts.
Arts District: Explore the vibrant Arts District in Downtown, known for its galleries, studios, and public art installations, perfect for art enthusiasts. 0.4 miles (8 min walk).
Hanes Park: A historic park with walking and jogging trails, tennis courts, playgrounds, and beautiful green spaces. A 5-minute drive.
Salem Lake Trail: Features a scenic 7-mile loop trail around Salem Lake, offering a picturesque hiking and biking experience. Five miles from the hotel.
Bethabara Park A historical park with nature trails, gardens, and the site of the first Moravian settlement in North Carolina. A 14-minute drive.
Truist Stadium: Catch a baseball game or attend events at Truist Stadium, home to the Winston-Salem Dash, for a fun sports experience. 1.2 miles (6 min drive).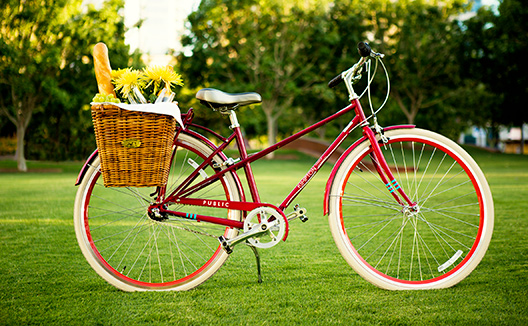 Hop, skip + jump: Transportation options
Walking: Downtown Winston-Salem is pedestrian-friendly. You can explore many attractions, restaurants, and shops on foot all within reach of the Kimpton Cardinal Hotel.
Biking: If you enjoy cycling, you can rent a bike to explore the city's streets and nearby trails.
Public Transit: The Winston-Salem Transit Authority (WSTA) provides bus services throughout the city, including stops around the corner from our hotel.
Taxi and Rideshare Services: You can easily hail a taxi or use rideshare services to travel within the city and to nearby attractions