A Winston-Salem Hotel you can Major In
The Kimpton Cardinal Hotel boasts a prime location, making it an ideal choice for visitors looking to explore the renowned universities in Winston-Salem. Just a short drive away, you can easily access Wake Forest University, Winston-Salem State University, Salem College and Academy, and the University of North Carolina. Take advantage of our exclusive college tour hotel package to enjoy comfortable accommodations while exploring these admired institutions in the heart of the city.
Wake Forest University
When it comes to higher education, few institutions marry university and college experiences like Wake Forest. Its best-of both-worlds approach ranks it among the top 30 in the country. Kind of like how Kimpton Cardinal Hotel marries style with attitude. You might be looking for a Winston-Salem hotel when you're back in town to watch the Demon Deacons school their ACC basketball peers. Or, you're planning to take a campus tour with prospective students. If your visit to Winston-Salem includes any time at Wake Forest, we've got the perfect accommodations near campus – just four miles away.
Winston-Salem State University
It's no wonder people come from all around to see what's happening at Winston-Salem State University. It's the first Historically Black University in the country to grant degrees in elementary education. Its Diggs Gallery is recognized as one of the Top 10 African-American galleries in the nation and one of the best for contemporary African art. More than 16,000 alumni are proud to call themselves WSSU Rams. If you're returning to campus or interested in a visit, Kimpton Cardinal Hotel is less than three miles away and will put you up in style.
Salem College + Academy
Winston-Salem is a bit of a college town, and has been since forever. Consider that Salem College was founded in 1772, before this was even the United States of America. It's the 13th-oldest college in the country, and the oldest women's college, too. With only about 1,000 students, Salem College might seem small, but she is mighty. Kimpton Cardinal Hotel is also something of an institution. Though we're way newer on the scene, we still appreciate how personal experiences make your stay memorable. Plus, we're super close to campus at 1.3 miles or a swift seven-minute drive.
University of North Carolina
One thing the University of North Carolina School of the Arts promises students: You'll do what you love. And people just love coming to watch them do it, too. Just ask any of its famous alum like Jada Pinkett Smith or the Southern Belle of Broadway herself, Kristin Chenoweth. It's America's first public arts conservatory and trains students to be professional artists. That means there are all kinds of events to entertain and inspire you with world-class talent. Kimpton Cardinal Hotel is close at just 2.3 miles and can help you catch a great show while you're in town.
College Tour Package
Visiting colleges and universities? Take advantage of our College Tour Package and start your day right with breakfast to go for up to 4 people.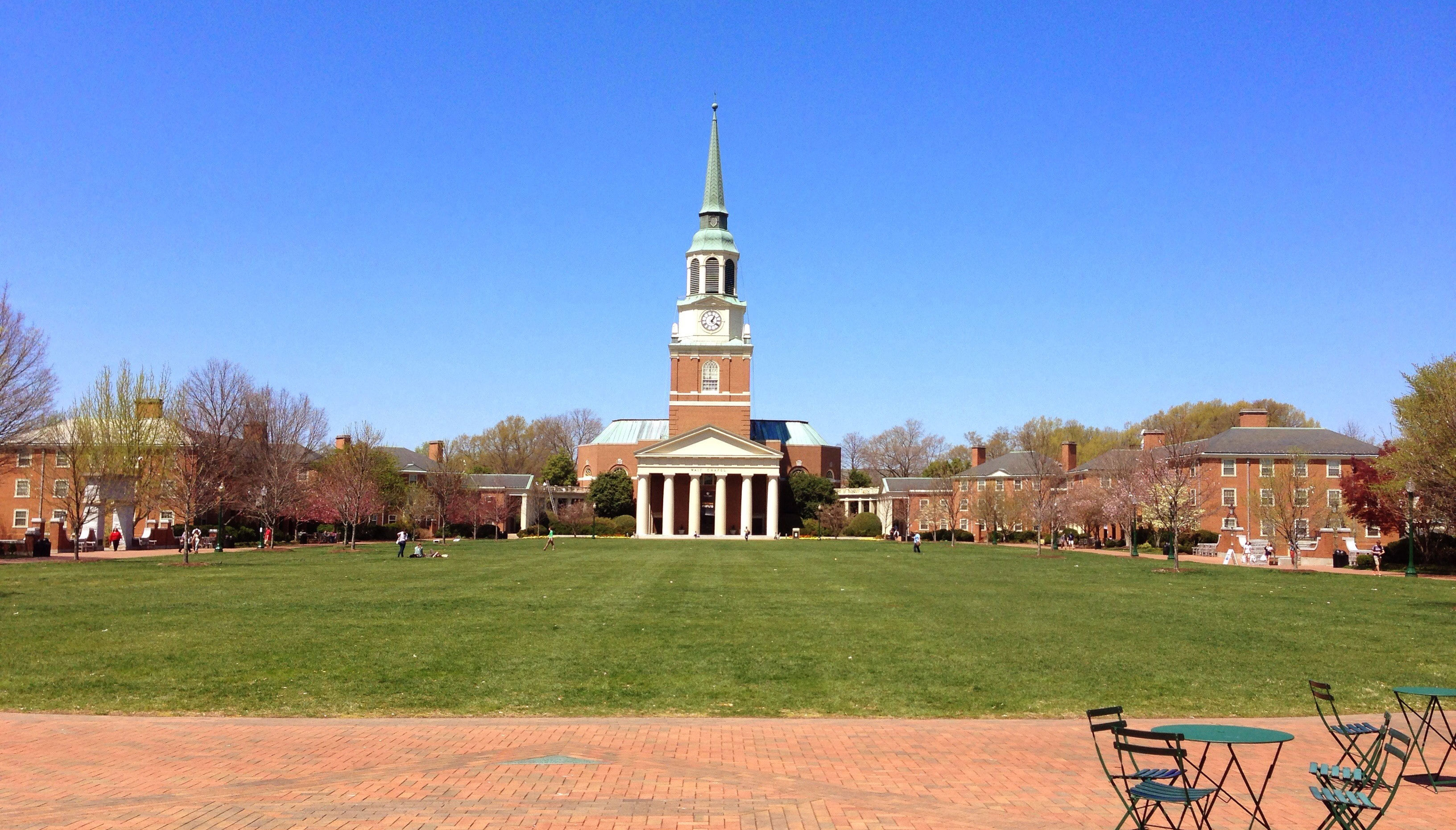 Nearby Colleges and Universities from Kimpton Cardinal Hotel