Wedding stories to make your heart sing
Go "behind the veil" and get to know these amazing couples who started their happily-ever-after at Kimpton Cardinal Hotel. From pre-wedding festivities, to night-long receptions and post-wedding brunches, our team of wedding specialists know how to make the big day even bigger. Discover more in these true tales of love and nuptials.
Make your dream wedding a reality - contact us today!
Katherine + Jason
Can one hotel take credit for introducing, marrying and launching a young couple's life together? Actually, yes! Discover how Kimpton Cardinal Hotel set the scene for a love story to remember.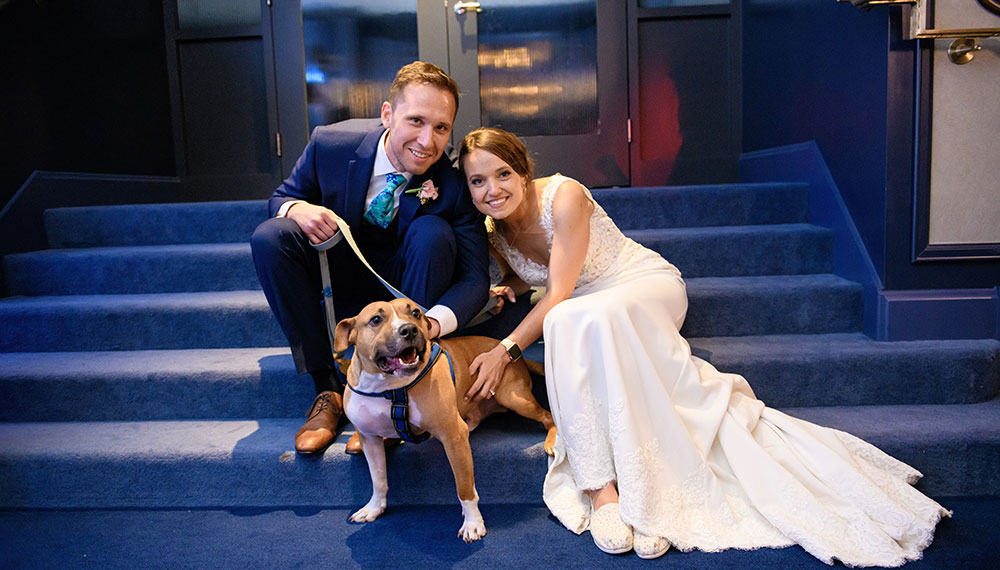 Brittany + Andrew
Brittany and Andrew wanted to get "hitched without a hitch." Kimpton Cardinal Hotel rose to the occasion, helping this hometown couple plan their big day in less than five months.